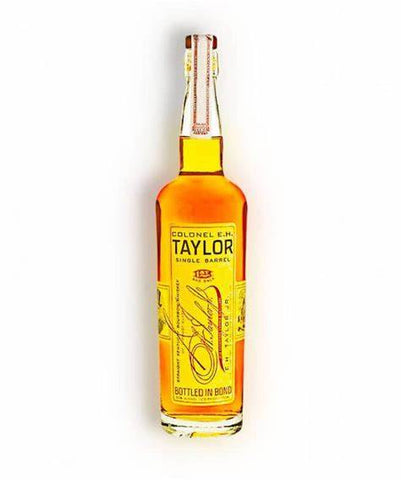 Colonel E.H. Taylor, Jr. Single Barrel Straight Kentucky Bourbon Whiskey 750ml
Tasting Notes:

-Nose: Deep Oak, plums, and buttery. The nose contains much the signature oak DNA of the Buffalo Trace Antique Collection and other Buffalo Trace Bourbons.
-Taste: Enters sweet and buttery, goes to a mild zesty citrus character and the swallow is a prevalence of "smokiness" reminiscent of a Scotch. The acidic nature plays against the smoke in a strange fashion at first, but after more sips becomes an interesting journey.
-Finish: Long finish of serious oak stays firm on the tongue along with citrus, bitter, and tobacco.

---
We Also Recommend